The world of baseball is as exciting as it is intricate, and the gear that athletes use is no exception. Among baseball gear, gloves are especially important, and 44 Gloves has made a name for itself as a reliable provider of high-quality gloves. With customization options and exceptional craftsmanship, many players eagerly anticipate their orders.
44 Gloves usually ship within 6 to 8 weeks, as each glove is handcrafted to meet the specific requirements of the customer. While this time frame might seem lengthy, it ensures the final product meets the highest standards and truly fits the player's needs.
Now that you know the estimated shipping time, let's dive deeper into the factors influencing this timeline. You'll learn how the company's commitment to quality, customization, and customer satisfaction impacts the shipping process, and why waiting for a 44 Glove is worth every second.
About 44 Pro Gloves
What Makes Them Special
44 Pro Gloves are renowned for their exceptional craftsmanship, premium materials, and extensive customization options. Each glove is made to order, ensuring a one-of-a-kind product tailored to your specific requirements. 
From size and web style to colors and personalization, 44 Pro Gloves offers unparalleled choice to meet the needs of every player.
Customization Options
When ordering a 44 Pro Glove, you can select from a wide array of custom options:
Size
Web style
Leather type and color
Stitching color
Personalization (embroidery or laser engraving)
The Crafting Process
Manufacturing Timeline
Given the level of customization offered, the crafting process for 44 Pro Gloves typically takes around 3-5 weeks. During this time, your glove is meticulously crafted by experienced artisans, ensuring top-quality workmanship and attention to detail.
Quality Control and Inspection
Before your glove leaves the factory, it undergoes a thorough quality control inspection. This process ensures that every aspect of your glove meets the high standards set by 44 Pro Gloves, guaranteeing a product you can be proud to wear on the field.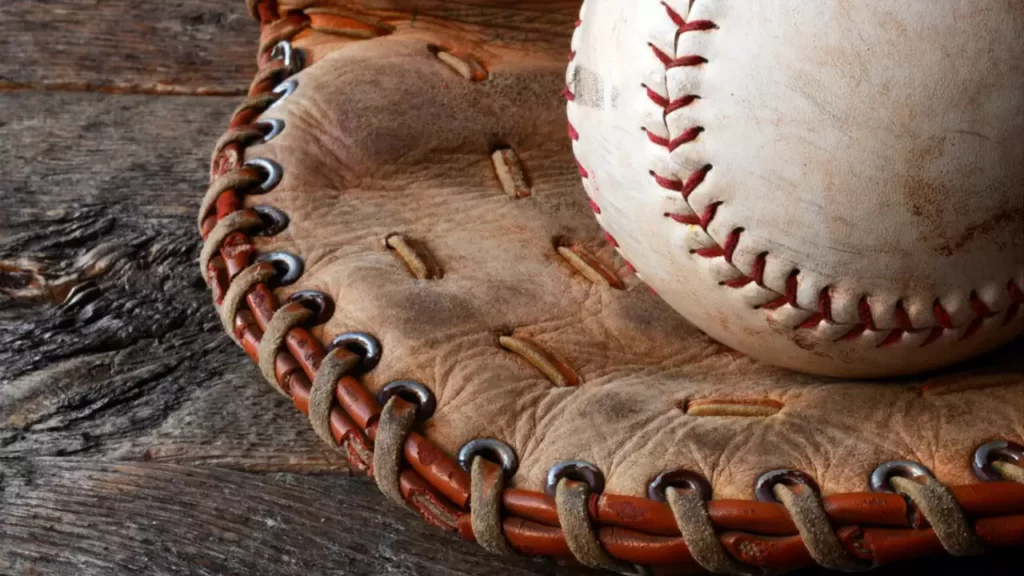 Shipping and Delivery
Domestic Shipping
For customers in the United States, shipping usually takes an additional 3-7 business days, depending on the destination. This means that you can generally expect to receive your custom glove within 4-6 weeks from the date of order.
International Shipping
International shipping times vary, but you can typically expect delivery within 6-8 weeks from the date of order. Keep in mind that customs processing times can affect the delivery of your glove, so be prepared for possible delays.
Factors Affecting Shipping Time
Production Volume
High demand periods, such as pre-season or holiday sales, can lead to increased production volume. This may result in slightly longer crafting times, which could impact your glove's delivery date.
Seasonal Demand
During peak baseball and softball seasons, 44 Pro Gloves may experience higher order volumes. Consequently, you might encounter slightly longer shipping times.
Customization Complexity
The more intricate your glove's design, the longer it may take to create. If you've requested unique features or highly detailed personalization, be prepared for a slightly longer wait.
Carrier Delays
Shipping carriers sometimes experience delays due to weather, holidays, or other unforeseen circumstances. Although these factors are beyond the control of 44 Pro Gloves, they can impact your delivery timeline.
Expedited Shipping Options
If you're in a hurry to receive your glove, 44 Pro Gloves offers expedited shipping options for an additional fee. Contact their customer service team to discuss your specific needs and obtain a quote for faster delivery.
Preparing for Your Glove's Arrival
Breaking In Your Glove
When your 44 Pro Glove arrives, you'll want to break it in properly to ensure optimal performance on the field. Follow these steps to break in your glove:
Apply a glove conditioner to the leather, working it in evenly.
Use a mallet or a baseball to shape the pocket, repeatedly striking the area where the ball will be caught.
Play catch with your new glove, allowing the natural process of catching to mold the pocket.
Store your glove with a ball in the pocket and secure it with a belt or rubber bands.
Proper Care and Maintenance
To prolong the life of your 44 Pro Glove, follow these care and maintenance tips:
Keep your glove clean and dry. Wipe away dirt and moisture after each use.
Condition the leather periodically to prevent cracking and maintain its suppleness.
Store your glove in a cool, dry place, away from direct sunlight and excessive heat.
Avoid over-tightening the laces, as this can cause the leather to stretch and lose its shape.
44 Pro Gloves Customer Service
If you have questions or concerns about your order or the shipping process, the 44 Pro Gloves customer service team is available to help. Reach out to them via phone or email for assistance with your order or to inquire about expedited shipping options.
FAQs
Can I track my 44 Pro Glove order?
Yes, you will receive a tracking number via email once your glove has been shipped. Use this number to monitor the progress of your shipment and get an estimated delivery date.
What happens if my glove is damaged during shipping?
If your glove arrives damaged, contact 44 Pro Gloves customer service immediately. They will work with you to resolve the issue, which may include offering a repair, replacement, or refund, depending on the circumstances.
Can I change my order details after it has been placed?
Due to the custom nature of 44 Pro Gloves, changes to your order are typically not possible once it has entered the production process. If you need to make changes, contact customer service as soon as possible to discuss your options.
Final Verdict
When ordering a custom 44 Pro Glove, anticipate a delivery time of 4-6 weeks for domestic orders and 6-8 weeks for international orders. Various factors can influence the shipping timeline, so it's essential to plan accordingly. 
While waiting for your glove to arrive, familiarize yourself with proper break-in techniques and care guidelines to ensure your glove performs at its best for years to come. Remember that the 44 Pro Gloves team is always available to assist with any questions or concerns you may have about your order.