Softball Point is a website that lets you learn about sports- Softball & Baseball.
Here at Softball Point, we strive to provide the best information and resources for athletes, coaches, and fans alike. Our mission is to be a reliable source of knowledge in the sports world that everyone can trust and use.
At Softball Point, we have a variety of resources available for everyone from beginners to pros. Whether you're looking for tips on playing better, helpful drills, or just some general knowledge about the game, we have it all.
We understand that for an amateur athlete, playing a sport such as Baseball or Softball comes with its own unique set of challenges. That's why we have compiled the best gear from around the world so you can get the upper hand on your opponents and dominate every game!
We also write comprehensive reviews about various products to make sure that you are informed about what's available in the market and know exactly how things work.
Our mission
Our mission is to make sure every athlete has access to the knowledge and resources they need to excel in their sport. We strive to provide expert advice on everything from training tips and drills to choosing the right gear. Our goal is to help you get the most out of your game and reach your full potential.
We're committed to bringing you the best and latest products, informative content, and reviews so that you can make informed decisions when it comes to purchasing gear and apparel for baseball & softball.
What We Provide
Get the details you need before you take your swing! Our blog is a one-stop shop for all things USSSA baseball and slow pitch softball.
With our detailed reviews, we'll guide you to find the perfect bat so that when it's time to hit those home runs or make some clutch plays, there won't be any doubt in your mind about which piece of equipment will have everyone cheering.
Hello Awin
Our Team
Our team consists of experienced Softball & Baseball players, trainers, and coaches with years of experience in their respective fields. You can count on our experts to provide relevant, up-to-date information and advice that you can use to your advantage.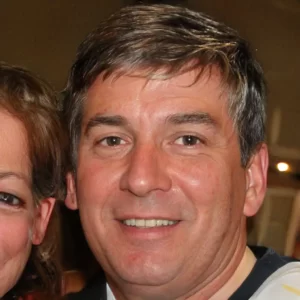 JOHN PATRICK BROADHEAD: CEO & Co-Founder
Hi, my name is John Patrick Broadhead and I'm a professional baseball player as well as a trainer. I've never played in the major leagues, but I've been playing and coaching baseball for over 10 years.
I started playing in high school and continued playing through college. In college, I was a 4-year starter and 2-time all-league selection. My batting average in my senior year was 397.
Since then, I've developed a training system that helps players of all ages and abilities improve their skills. I work with players of all ages and abilities to help them improve their batting, pitching, and fielding skills.
---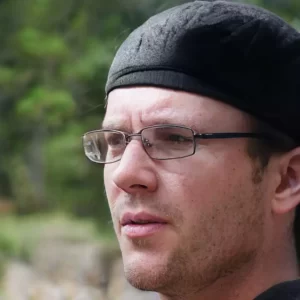 DAVID REED: Writer & Editor
Hi, my name is David Reed and I'm a former college baseball player. For the last 10 years, I've been writing about baseball and softball from all levels of the game.
I focus mainly on topics related to skill development, equipment reviews, and the mental side of the game.
I love this sport. The camaraderie, the spirit of competition, and the pure joy that comes from really playing your best. I'm passionate about helping people improve their skills and reach their potential. That's why I'm here at Softball Point – to share what I know so you can take your game to the next level.
---
Thanks for visiting our site! We Hope you enjoy it and find it useful. Please feel free to contact us with any questions you may have. We look forward to hearing from you!
Sincerely,
John Patrick Broadhead & David Reed
Softball Point Co-Founders and Editors