Softball, a popular sport among girls of all ages, is both thrilling and engaging. From its roots in America, it has spread across the globe, offering a fun and competitive environment for young athletes.
Players not only need to master the skill set for the game, but also gear up with appropriate softball equipment to ensure safety and top-notch performance.
Girls' softball equipment primarily consists of essential wearables such as helmets, gloves, cleats, and protective gear. Additionally, the sport requires specific apparel like jerseys, pants, and socks to provide comfort and flexibility during gameplay. Each item is designed to enhance the player's performance while offering optimal protection against potential injuries.
Dive into the world of girls' softball equipment as we explore the must-haves for every budding athlete. Unravel the intricacies of each item, learn about the importance of proper sizing, and discover the secrets to choosing the best gear for your young softball star. So, let's gear up and get ready to play ball!
Understanding Girls Softball: Fastpitch vs. Slowpitch
Before we dive into equipment specifics, it's essential to understand the difference between fastpitch and slowpitch softball. 
Fastpitch is the most common form of girls' softball and is played with a smaller ball (12 inches in circumference) at a faster pace. Slowpitch, on the other hand, is typically co-ed and played with a larger ball (14 inches in circumference).
Knowing the difference between the two will help you choose the appropriate gear for your young athlete.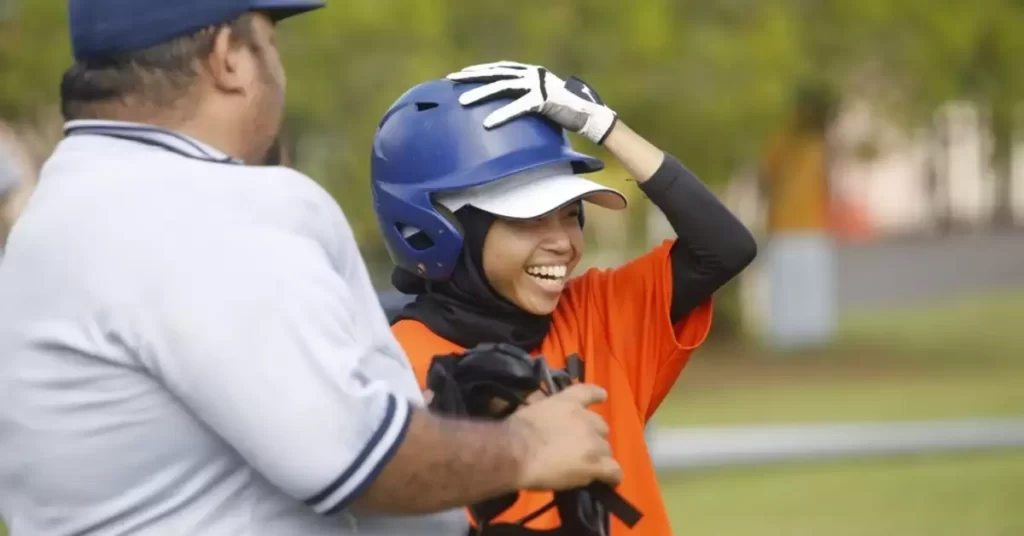 Glove Selection: Finding the Perfect Fit
A well-fitted glove is crucial for fielding success. Consider the following factors when selecting a glove:
Size: Use a measuring tape to measure the distance from the tip of the index finger to the base of the wrist. Match the measurement to the manufacturer's sizing chart.
Position: Each position requires a specific glove design:
Infielders: Smaller gloves (11-12 inches) for quick transfers
Outfielders: Larger gloves (12-13 inches) for added reach
Pitchers: Closed webbing for hiding grip
Catchers: Catcher's mitts with extra padding
Material: Leather gloves offer durability and better break-in, while synthetic gloves are more affordable and lightweight.
EDITOR'S CHOICE
Rawlings Baseball/Slowpitch Softball Glove Series
12 1/2 INCH ADULT GLOVE | Perfect for recreational baseball and slowpitch softball
BASKET WEB | Versatile web that can be used at any position on the field
FULL GRAIN LEATHER | Quality material ensures enhanced durability
ZERO SHOCK PALM PADDING | Provides increased impact protection while catching
ADJUSTABLE WRIST STRAP | Allows for a customizable fit for maximum comfort
GAME READY FEEL | With quick, easy 80% factory - 20% player break-in process
Bats: Material, Size, and Certification
Bats come in various materials, sizes, and certifications. To find the right bat, consider:
Material: Aluminum bats are lightweight and durable, while composite bats offer better performance and a larger sweet spot. Hybrid bats combine both materials for the best of both worlds.
Size: Measure your player's height and weight to determine the appropriate length and weight of the bat. Consult the manufacturer's sizing chart for guidance.
Certification: Ensure that the bat has the appropriate certification (e.g., ASA, USSSA, NSA) for the league in which your athlete will be playing.
TOP PICK
Easton GHOST Fastpitch Softball Bat
DESIGNED FOR YOUTH FASTPITCH softball players that are perfecting their swing
CONSTRUCTED OF ALX50 MILITARY GRADE ALUMINUM ALLOY for extended durability and long-lasting play
ULTRA-THIN 29/32'' handle with All-Sports grip for cushioned comfort in various weather conditions
ULTRA-LIGHTWEIGHT -11 PROFILE that will help players make better contact with the ball
CERTIFICATION: USA, USSSA (Fastpitch Only), NSA, ISA, WBSC
Helmets: Prioritizing Safety and Comfort
A helmet is crucial for safety on the field. When selecting a helmet, consider:
Size: Measure the circumference of your player's head at its widest point and consult the manufacturer's sizing chart.
Face Mask: Ensure the helmet includes a face mask for added protection.
Chin Strap: A secure chin strap is essential for keeping the helmet in place during play.
EDITOR'S CHOICE
Rawlings | COOLFLO Batting Helmet
MAXIMUM PROTECTION | Pro inspired protection from the Official Helmet of Major League Baseball to help you feel confident in the batters box
VENTING SYSTEM | State-of-the-art COOLFLO design keeps you cool and dry in the heat of the game
SLEEK DESIGN | Aerodynamic design with 1-tone solid finish that's built for style and speed
SIZING | One Size Fits Most - 6.5"-7.5" Hat Size
MEETS NOCSAE STANDARD
FACEMASK INCLUDED | Perfect for baseball or softball
Cleats: Traction for Peak Performance
Proper footwear is crucial for maintaining traction on the field. When selecting cleats, consider:
Type: Choose between molded cleats (plastic) or metal cleats. Metal cleats offer better traction but may not be allowed in some leagues.
Fit: Select cleats that fit comfortably, with ample room in the toe box and snug in the heel.
Ankle Support: Consider high-top cleats for added ankle support or low-top cleats for greater flexibility.
BEST OVERALL
Under Armour Women's Glyde Rm Softball Shoe
Under Armour's mission is to make all athletes better through passion, design and the relentless pursuit of innovation
Where we started? It all started with an idea to build a superior T-shirt
The technology behind Under Armour's diverse product assortment for men, women and youth is complex, but the program for reaping the benefits is simple: wear HeatGear when it's hot, ColdGear when it's cold, and AllSeasonGear between the extremes.
Apparel: Uniforms, Sliding Shorts, and Socks
Dressing for success is essential in softball. Consider the following apparel items:
Uniforms: Jerseys and pants should be made of moisture-wicking materials for comfort and breathability.
Sliding Shorts: Sliding shorts offer added protection and support during aggressive base running.
Socks: Choose socks made of moisture-wicking materials and ensure they cover the calf to prevent irritation from sliding.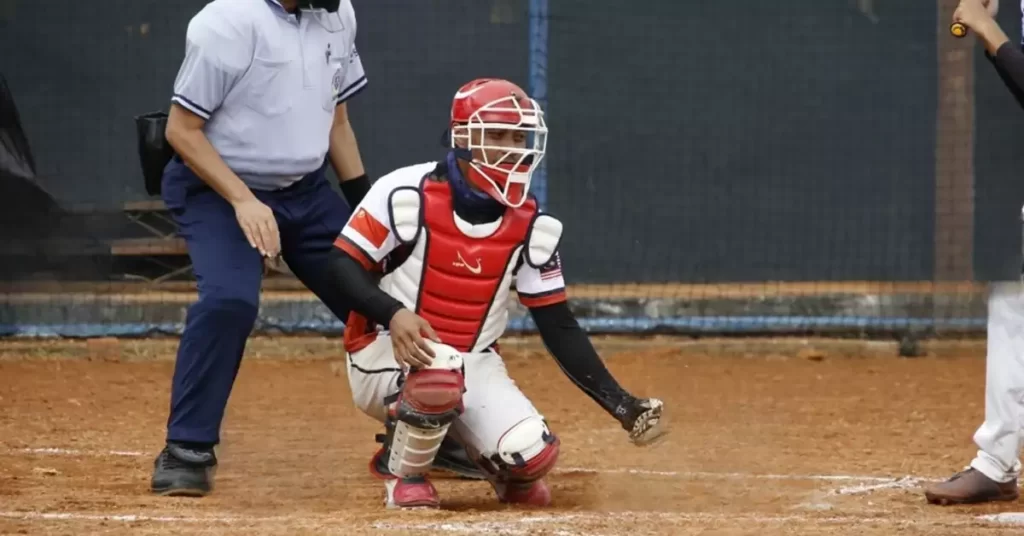 Catcher's Gear: Essential Protection
Catcher's gear provides vital protection for players in this demanding position. Key components include:
Catcher's Helmet: A helmet with full-face protection and proper fit is essential.
Chest Protector: Ensure the chest protector covers the abdomen and offers ample padding.
Leg Guards: Leg guards should fit comfortably and provide full coverage from the knee to the top of the foot.
Catcher's Mitt: A specialized mitt with extra padding is necessary for catching fast pitches.
Training Aids: Improve Your Skills
Enhance your athlete's skills with various training aids, such as:
Pitching Machines: Improve batting skills and hand-eye coordination.
Tee Ball Stands: Develop proper swing mechanics for younger players.
Training Balls: Use weighted or reduced-flight balls for focused practice.
Speed and Agility Equipment: Enhance speed, strength, and flexibility with resistance bands, agility ladders, and more.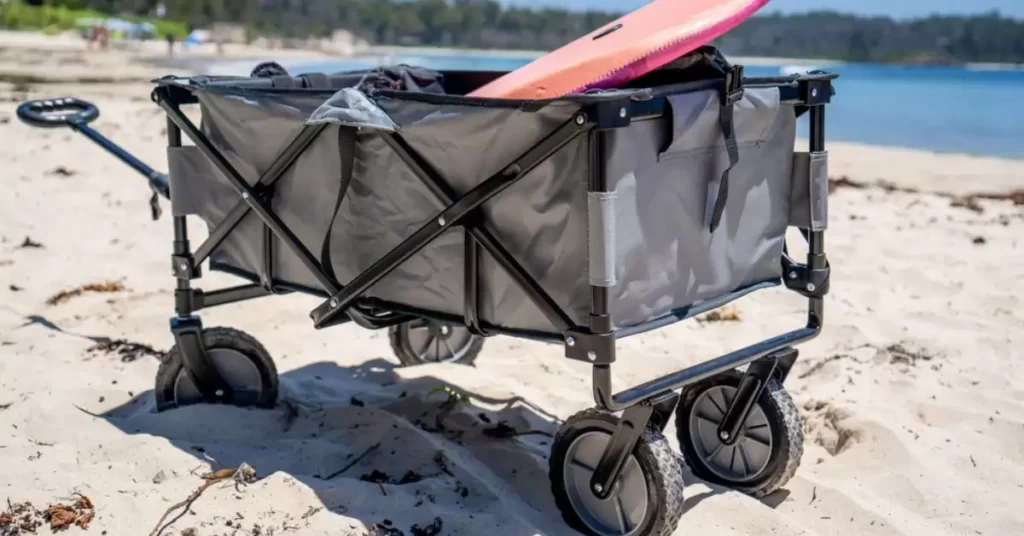 Bags: Storage and Organization
A well-organized bag can make a big difference on game day. Consider bags with:
Multiple Compartments: Separate gear, apparel, and personal items.
Bat Sleeves: Protect bats from scratches and dents.
Wheeled Options: Make transport easier, especially for catchers with heavy gear.
FAQs
How do I know if my child's bat is the right size?
Measure your child's height and weight, and consult the bat manufacturer's sizing chart. Generally, a longer bat is suitable for taller and heavier players, while a shorter bat is more appropriate for smaller and lighter players.
Can girls use baseball gloves for softball?
Although baseball gloves can be used for softball, it is recommended to use a glove designed specifically for softball. Softball gloves are designed for the larger softball size and have different pocket depths and webbing styles.
How often should I replace my child's softball equipment?
The frequency of replacement depends on usage, wear and tear, and growth. Regularly inspect your child's equipment for signs of wear, damage, or outgrowing. Replace items as needed to ensure safety and optimal performance.
Conclusion
Equipping your young athlete with the appropriate gear is key to success on the softball field. 
By understanding the differences between fastpitch and slowpitch, selecting the right glove, bat, helmet, cleats, and other necessary equipment, you can help your child develop the skills and confidence needed to excel in the sport. 
Investing in quality gear may require a bit of extra expense upfront, but it's worth it to ensure your child's safety and enjoyment of the game. 
With the right equipment, proper training, and a positive attitude, your child will be well on their way to becoming a skilled and successful softball player.